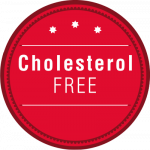 Learn what a portion of various foods and beverages looks like using the American Institute for Cancer Research (AICR) Portions on Your Plate>
Get out your measuring cups, spoons and food scale to see what a portion looks like on your plate.
Use familiar items as references for serving sizes. For example, ½ cup of cooked brown rice looks like half a baseball and 2 tablespoons of peanut butter looks like ½ golf ball.
Repeat for one week until you can remember what these portions look like on your plate. This can come in especially useful when eating out, restaurant portion sizes may be a surprise.
PART 1: Consequences
The first film in The Weight of the Nation series examines the scope of the obesity epidemic and explores the serious health consequences of being overweight or obese.
PART 2: Choices
For all the remarkable high-tech tools available to medicine, for all the billions of dollars in drug research, there's still no highly effective medication to prevent or reverse obesity – why?
PART 3: Children in Crisis
Some experts fear this may be the first generation of American children who will have a shorter life expectancy than their parents.
PART 4: Challenges
The final film of the series examines the origins and severity of the obesity epidemic, examines its major driving forces and looks at opportunities for communities to fight back.
2. Deskercize
Objective:
Incorporate physical activity into your day with short frequent bouts of exercise. Increase strength and flexibility while reducing stress. Record at least one daily intervention over a two week period using the Log Sheet below. An intervention consists of 5-10 minutes worth of exercises. Use your own, or choose some of the three pages provided below.
3. Trek 10 Trails
Objective: Increase activity, improve health and reduce stress with outdoor trail hiking in Polk County. Learn how to geocache.
Activity: Choose a trail from the 30 Trek 10 Trails
4. Stress Break
5. Health Screening and Follow-up
Objective: To become familiar with "your numbers" and learn how to use them as a tool to set goals and improve your health.
Activity: Attend a BlueCross BlueShield health screening, an ABCs of Diabetes screening or get lab work from your own doctor.
Follow-up: Review the lab results including blood pressure, weight and BMI, glucose (blood sugar), cholesterol (LDL, HDL, ratio), and triglycerides. Consider your eating and physical activity habits.